Valentine's Day was made extra special this year as Netflix debuted the highly anticipated sequel for To All the Boys I've Loved Before – and it did not disappoint. In P.S. I Still Love You we still swooned over Peter Kavinsky, but new kid on the block John Ambrose McClaren, played by the charismatic Jordan Fisher, certainly brought his fair share of charm.
Now that we've had a month to watch it more times than we'd like to admit, we're reliving some of our favorite moments. So, grab a product placed Subway sandwich and let's dive in!
1. Lara Jean's Opening Lip-Sync
The excitement was very real when P.S. I Still Love You began and it was like we were back at home when it opened in Lara Jean's aesthetically pleasing yet messy room. Lana Condor was as cute as ever dancing around to "Then He Kissed Me" by The Crystals and it gave us some major The Lizzie McGuire Movie vibes.
2. Hello, Peter Kavinsky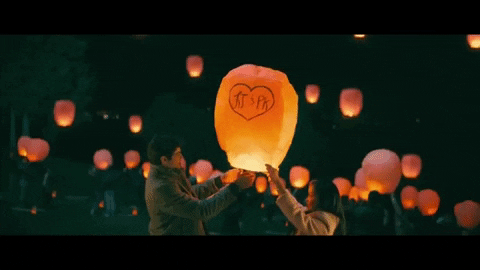 Peter Kavinsky may have hit some romantic snags in the second film, but his and Lara's first date was nothing short of swoon-worthy. The pair promised to not break each other's hearts and sent a lantern into the sky.
Honorable mention: The carnival date (for this Peter gif) alone:
3. John Ambrose is Back!
When it was announced that Jordan Fisher would be stepping in as a recast John Ambrose McClaren we were equally stoked (I mean, it's Jordan Fisher!!) and nervous for what was in store for Lara Jean and Peter. The good news? The two had an instant chemistry and we were sold from the start and ready for the drama ride!
4. John Ambrose and Lara Jean's piano scene
A stand-out scene in the entire film was John Ambrose's piano moment with Lara Jean. He tells her about how she was the first one to call him John Ambrose. He liked the fact that they both went by their first and middle names so he decided to not correct her. It was a really cute moment and proved that John Ambrose was 100% a believable (and good) match for Lara Jean.
5. The Breakup
Truthfully, we are still not over how heartbreaking this entire scene was. Also, it was so beautifully shot.
6. Stormy. Stormy. Stormy.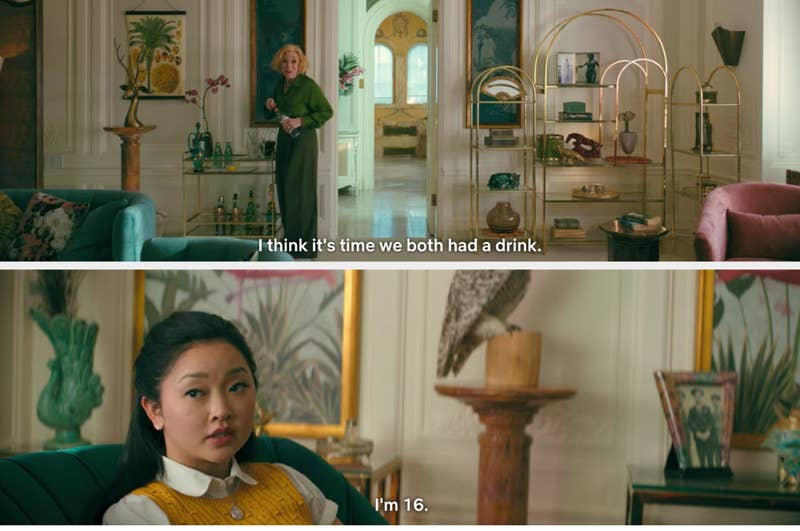 We could write an entire article on how much we loved Stormy. She added a perfect amount of flair to the movie and was just an absolute legend in every scene she was in.
7. Lara Jean and John Ambrose at the dance
From the moment Lara Jean walked down the stairs in Stormy's beautiful gown, it was clear that John Ambrose was in way too deep, and even though heartbreak was on the horizon, watching these two in these early moments were such a treat.
8. The Snow Scene
As someone who did not read the books, I was surprised to see John Ambrose's love story with Lara Jean end so quickly. After making a move and kissing Lara Jean out in the snow, she realizes that Peter was the one she wanted to be with. It was really hard to watch from John Ambrose's point of view, because at the end of the day he really was a great match for Lara Jean and didn't deserve that.
9. Lara Jean and Peter Reunite!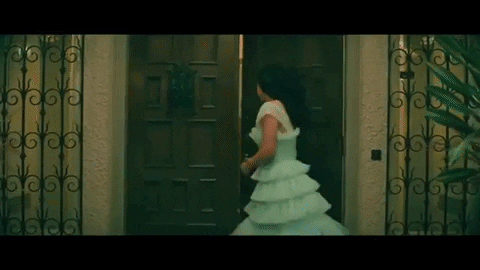 When Lara Jean is rushing out to leave and finds that Peter had come out to pick her up so she wouldn't have to drive in the snow – it was a moment. He had his flaws in the movie, sure, but he listens to her and he knows her and he was not ready to give up what they had just yet.
10. A perfect rom-com ending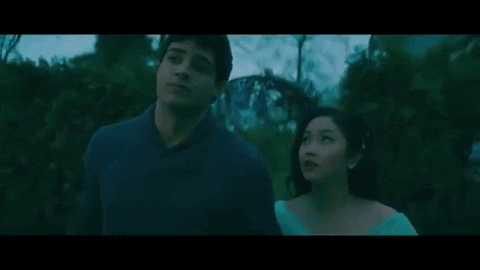 Lara Jean has always been obsessed with romance stories and she managed to live out another one. From first loves to love triangles and breakups to true love again. Like the ending of To All the Boys I've Loved Before this movie ended on a hopeful note for Lara Jean and Peter, but with a final movie on the way – will it last? We sure hope so!
Of course, there were so many more moments that we loved in the movie! What were your favorites? Let us know!